Nestled virtually on the beach in a small magnificent bay between great towering cliffs and the sparkling Indian Ocean, the Ocean View Hotel is a treasured Wild Coast coastal-country hotel. The hotel is a hundred footsteps away from the shoreline, which makes it the perfect spot for sea lovers.
The journey to the Ocean View Hotel in Coffee Bay is a treat on its own while driving through the Traditional African countryside. You will be stunned by the beauty and wildness of the terrain around you. A long winding road through open veldt, valleys and mountains with breath taking views on either side of you.
WILD COAST COFFEE BAY
WILD COAST COFFEE BAY
The scenic beauty of the Wild Coast, coupled with its rich cultural heritage, make the region ideal for tourism.
Restaurant And Bars
Restaurant And Bars
The fabulous Restaurant & Bar is the perfect place to enjoy a drink & something to eat while sitting back and enjoying the magnificent view of Coffee Bay. You can also try out the Beach Bar situated at the pool, just a few metres from the beach that serves a range of local beers and ciders, wines, spirits or get one of our friendly barman to make you a delicious cocktail.
EVENTS, WEDDINGS & MEETINGS
EVENTS, WEDDINGS & MEETINGS
Let Ocean View Hotel host your meetings, events, workations, conferencing, seminars, weddings, resort take-overs, school groups. For a one of kind experience that is sure to make an impact.
ACTIVITIES & MORE
ACTIVITIES & MORE
Discover the rustic romance and magic of the Wild Coast and enjoy a real Wild Coast Holiday in the Heart of Africa! Kayaking, Hiking, Fishing, Tour Guides to name but a few.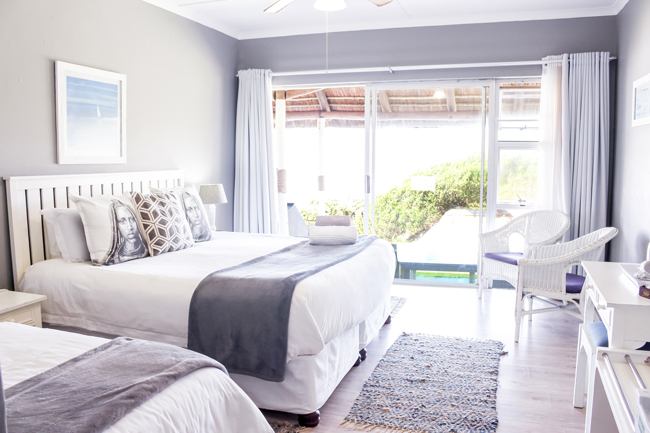 Sea View Facing Room
The sort after sea view rooms are perfectly positioned to give you the guest the feeling of being one with the ocean. Enjoy the beauty of the ocean while you sit back and relax.
Garden View Facing Room
Garden view rooms set in tropical gardens offer the feeling of holidaying on an island with the bird life and the ocean waves rumbling in. Glimpses of the ocean are often visible.
Testimonials
What They Say
Gorgeous room and sea view! The continuous lull of the waves in the background when you go to sleep and awaken! What ...
What a hidden gem. Absolutely amazing destination. Friendly and helpful staff made our stay even better. Will be visi...
Spent a great weekend at this awesome gem on the Wild Coast. Room with sea view was comfortable, the food was great a...